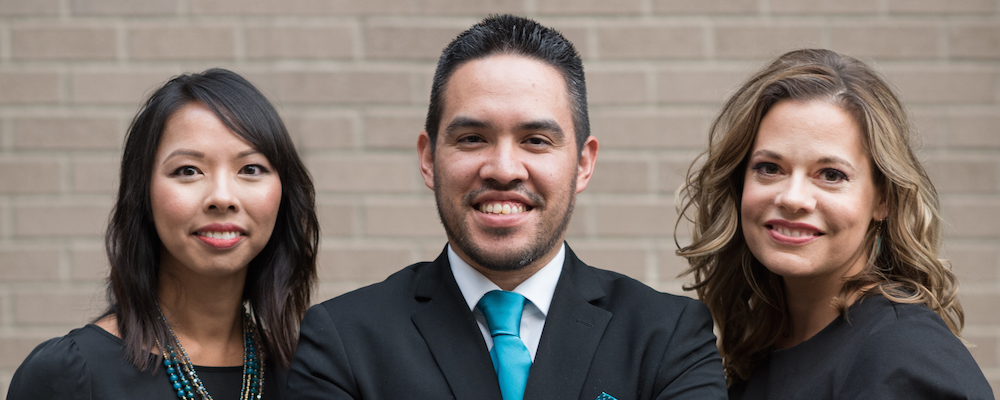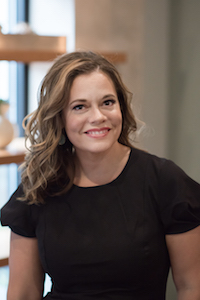 Jessica Lynch, OD – Owner
Dr. Lynch, A Montana native, graduated summa cum laude from North Dakota State University with a degree in biology. In 2002, she graduated with honors from Pacific University College of Optometry and worked for six years as a commercial optometrist before opening Vivid Eye Care. Dr. Lynch is on the Board of Directors for Enfoque Ixcán, a non-profit dedicated to improving eye care in Guatemala as well as AMIGOS, a Pacific University student optometry group that focuses on international service work. Dr. Lynch loves to travel and has four grown children and a pug named Oscar.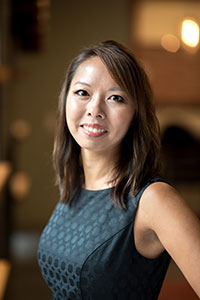 Linda Tran Knutson, OD – Owner
Dr. Knutson moved to Oregon from North Dakota in 1999 to attend Pacific University College of Optometry. While at Pacific University, she was class secretary and a member of the Beta Sigma Kappa honor society. She did her internships at Malstrom Airforce Base in Great Falls, MT and at the Spokane Veterans Affairs Hospital. Her thesis on Evaluating the Visual Performance of an Aspheric Contact Lens was later published in Contact Lens Spectrum. She graduated in 2003 and started working as an independent contractor at a private practice in Aloha for five years. Dr. Knutson decided to move forward in her career and to start her own office. In her free time, you can find her on her yoga mat, on the soccer field at her son's games, or volunteering at the kids' schools. Dr. Knutson is married to her chiropractor husband, Josh and has two children, Allie and Avery, and a great dane named Loki. She looks forward to welcoming new and previous patients to Vivid Eye Care!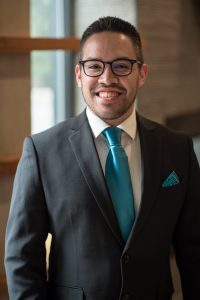 Oliver Rosales, OD – Associate Doctor
Dr. Oliver Rosales was raised in Idaho and completed his undergraduate studies at the College of Idaho with a Bachelor of Science in Chemistry. After completing his undergraduate studies, he went on to Pacific University College of Optometry in Forest Grove, Oregon where he earned his Doctorate of Optometry. Dr. Rosales practices full scope care with special interests in specialty contact lenses and ocular disease. Dr. Rosales is bilingual and is able to provide care in both English and Spanish.  In his spare time Dr. Rosales enjoys reading, learning to play musical instruments, playing soccer, cooking new recipes, traveling and exploring everything that the beautiful state of Oregon has to offer.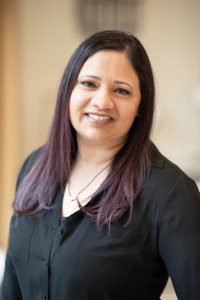 Prajkta Ingle, OD, MPH – Associate Doctor
Dr. Prajkta Ingle is a true Oregonian at heart. She was born and raised in Beaverton, went to the University of Oregon for her bachelors degree, OHSU for her masters in Public Health, and Pacific University for her doctorate in Optometry. She completed her residency at the VA Hospital in Roseburg, Oregon, where she specialized in primary/ocular disease care of the elderly population. Dr. Ingle has lived in Washington, DC and Louisville, KY working at Lasik Centers and VA Clinics. In her free time, Dr. Ingle takes full advantage of living in the beautiful Northwest with her husband and young daughter. She looks forward to helping patients with their vision and ocular needs!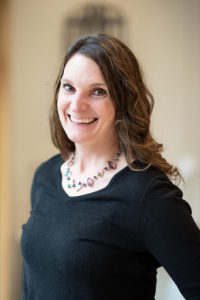 Rachel Roll
Rachel is our Clinic Administrator.  She has a background in management working at a local market and at an elementary school for over ten years.  You can find Rachel at Vivid working behind the scenes to help make the clinic run smoothly.  She has been a patient of Dr. Knutson for years.  When she is not working she enjoys hiking, running, traveling, remodeling her home and spending time with her husband and two adult children.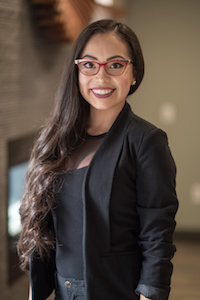 Vanessa Cervantes
Vanessa is our lead Optician. She enjoys being part of the Vivid team and working one on one with patients, helping them find the frames that looks and fits them the best. She is knowledgeable on the highest quality and latest technology in lenses, coatings and add-ons, to ensure every patient has optimal vision with their new prescription. Vanessa is very high energy and works hard to meet every patient's optical needs and answers any questions they may have. Outside of Vivid Eye Care, Vanessa enjoys spending time with her husband and two boys.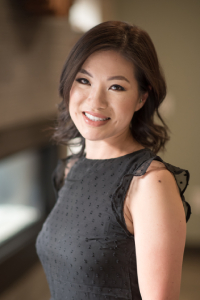 Mai Nguyen
Mai, one of our opticians, is Vivid's longest employee. She helped open the office back in 2009, left in 2019 to stay home with her boys, and returned in 2022 when her youngest started kindergarten. Her sense of style and knowledge of lens options make her an invaluable employee. She's also great at remembering patients! When she's not working she enjoys spending time with her husband and two boys.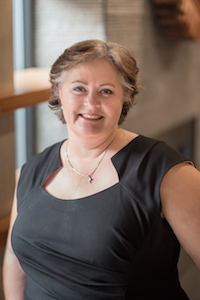 Rhonda Desmarais
Vivid Eye Care is happy to have Rhonda as our Bookkeeper/AP and AR Specialist. She has been a patient of Dr. Knutson's for over ten years! Her attention to detail makes her a perfect fit for this position. Rhonda is married with three children.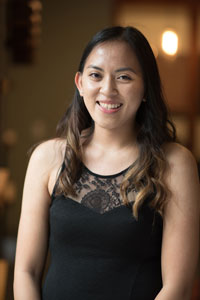 Tina Tep
Tina, an Ophthalmic Technician, is from right here in Hillsboro and of Cambodian-American descent. She graduates in May 2022 with a Bachelor's degree in Business Administration and Accounting. Tina aspires one day to become an optometrist since the profession nurtures her interest in healthcare, business/entrepreneurship and fashion. She loves basketball, traveling, shopping and spending quality time with friends and family!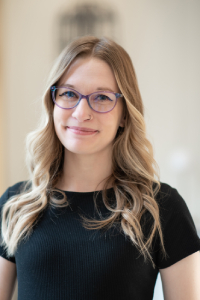 Alyssa Ellis
Alyssa is our Ophthalmic Technician. She loves getting to connect with patients and learning new things about the eyes every day. Alyssa has two children and enjoys doing crafts, going for walks and being outdoors.
Daniella Barragan
Daniella is our Patient Care Coordinator. She is our first line of contact with patients on the phone and in the office. She will help you schedule appointments, navigate your insurance benefits, help you order contacts and answer any questions that you may have. She loves watching all the dogs and their owners pass by the window while at the office. When she is not working, she is hanging out on her families' chicken farm. And by the way, Daniella is fluent in Spanish. So, if No Habla Ingles, she can help you with that too!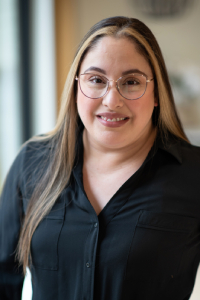 Gabriella Barragan
Gabriella is our newest Ophthalmic Technician. She is bilingual and is able to connect both with our English and Spanish speaking patients. Fun fact, Gabriella was a two-time national champion in her league of boxing.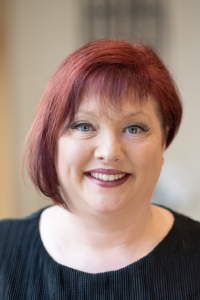 Tanya Vandyke
Tanya is our billing specialist. She has been a patient of Dr. Knutson for years and worked in many healthcare clinics as a billing guru. She has a vast amount of knowledge on many different vision and medical insurances. When Tanya isn't at Vivid Eye Care, she loves hanging out at the beach, trying new restaurants and working out at the gym.